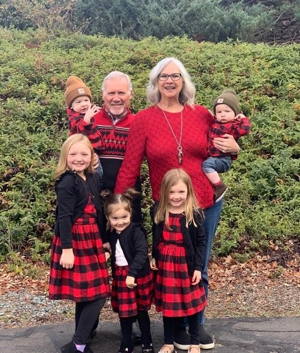 When my granddaughter was born, my own role was very clear: Keep a packed bag handy. Head for Brooklyn as soon as my daughter, Emma, called to say she was on the way to the hospital with her husband. Move into their apartment for the duration to walk and feed Pearl, their sweet ancient Labrador. Wait by the phone.
Being assigned to canine care was perfectly fine; I was glad to be useful. It never occurred to me that I could actually be in the delivery room when this baby arrived, and it didn't occur to my daughter to invite me, or anyone else.
Emma wanted a quiet, private birth with her partner and their nurse-midwife. Her own birth 30-some years earlier had been much the same.